Professional Grooming
Want to give your pet the VIP treatment? You've found the right place! Our grooming experts are the best in town! Rest assured that your dog will be groomed in a safe environment by a professional with a deep understanding of animals. They make sure not to stress the animal out and even give them breaks!
For your convenience, all professional grooming is by appointment only! This ensures that your animal will be groomed in a timely manner. Please give us a call for an appointment. A quote will be given when the pet arrives as every dog is different and has his or her own unique needs.
Learn more about our groomers below!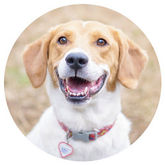 Heather Flores
Howdy! My name is Heather Flores and I've been grooming for 4 years now. I am originally from TX and moved to CO last August to be with my now-husband. He is a Montrose Police Officer and we have 3 wonderful Schnauzers. Being a Dog Groomer has always been my dream. I believe dogs make us better people and, in return, we should make them as happy as we'd wanna be.
I offer:
Haircuts: varies by breed
*all haircuts also include a bath, nails, & ears*
Shed-release: add. $15
Teeth brushing: add. $10
Nail trims/grinding: add. $10
Nail polish: add. $10
(Colors: red, orange, yellow, green, blue, purple, pig pink, & bright pink)
Come visit our pet supply store in Montrose, CO specializing in quality food, treats, and supplies for cats and dogs.