Professional Grooming
Want to give your pet the VIP treatment? You've found the right place! Our grooming experts are the best in town! Rest assured that your dog or cat will be groomed in a safe environment by a professional with a deep understanding of animals. They make sure not to stress the animal out and even give them breaks!
For your convenience, all professional grooming is by appointment only! This ensures that your animal will be groomed in a timely manner. Please give us a call for an appointment. A quote will be given when the pet arrives as every dog is different and has his or her own unique needs.
Learn more about our groomers below!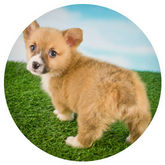 Sharon McCathern
I graduated from the Classy Pet Grooming School in Loveland, CO in 2016 and have been grooming at Chow Down Pet Supplies in Montrose since 2017.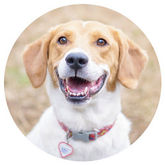 Heather Flores
Howdy! My name is Heather Flores and I've been grooming for 4 years now. I am originally from TX and moved to CO last August to be with my now-husband. He is a Montrose Police Officer and we have 3 wonderful Schnauzers. Being a Dog Groomer has always been my dream. I believe dogs make us better people and, in return, we should make them as happy as we'd wanna be.
I offer:
Haircuts: varies by breed
*all haircuts also include a bath, nails, & ears*
Shed-release: add. $15
Teeth brushing: add. $10
Nail trims/grinding: add. $10
Nail polish: add. $10
(Colors: red, orange, yellow, green, blue, purple, pig pink, & bright pink)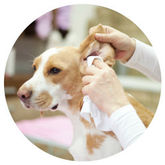 Chardale Straub
Hi there! My name is Chardale Straub and I am the proud owner of The Sudsy Pup Dog Grooming! I am a Western Slope native and I have been grooming since 2014. I am well-rounded in all breed and coat types, from show dogs to farm dogs, I do them all! I also offer fun colors! Why not have a pink Poodle or a blue Maltese? All colors are 100% pet safe and 100% awesome!! Call me and let's get your fur baby a makeover today! 970-589-4117
Come visit our pet supply store in Montrose, CO specializing in quality food, treats, and supplies for cats and dogs.