FEED YOUR DOG WELL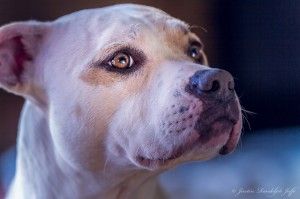 We strongly believe that great customer service not only includes having access to premium quality pet nutrition, it also involves understanding specifically why that particular brand is the best choice for your particular animal. With over 80 combined years of experience, we would love to listen to all your requirements before sharing our expertise to advise you what's best for your canine friend. Dogs need plenty of good protein to rebuild muscles. As they get older, minerals also become an important part of preserving strong teeth and bones. Whether you're training or simply maintaining their health, remember to include wet, dry and treat food in your dietary considerations. Be sure to check out our HUGE selection of bulk all natural treat including pig ears, duck feet, bison tendons, biscuits and more! Please click either the Favorite Supplements or Treats icon below for a list of some of our favorite products! Whether you're the outdoorsy type seeking a strong leash and collar, or just out and about wanting to make a fashion statement, we have something for every type of owner! Looking for some fun? From chew toys to exercise balls, Chow Down has one of the best selections of products for providing your loved one with plenty of fun and exercise. In addition to being lots of fun, most of the toys we supply offer extra benefits like strengthening teeth. With all that exercise, it's important to get a good night's rest. With that being said, we offer a HUGE selection of fleece-lined pads, nap cushions, dog kennels & pet houses, and travel crates for any size pooch.

Dog Food & Supply Brands We Carry in Grand Junction
At Chow Down Pet Supplies we carry a healthy selection of Dog food brands at our Grand Junction store. The brands below are in-stock and available. Give us a call at (970) 243-6200 if you'd like to speak with a member of our team.
Come visit our pet supply store in Grand Junction, CO specializing in quality food, treats, and supplies for cats and dogs.